NOTE: StyleTap for Android interim version v0.8.034 is needed to run under Android 11. See the v0.8.034 Release Notes for more information.
Request Replacement Registration Key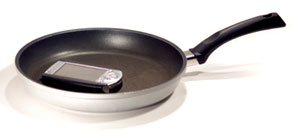 Your Device Got Fried?
If you have replaced your original hardware with a new device, we may be able to provide you with a new Registration Key free of charge.
Please keep in mind that the StyleTap End User License Agreement provides that the "CUSTOMER shall have a non-exclusive, non-assignable, non-transferable license to install and use the SOFTWARE on one handheld computer."
What that means in plain words is that you do not have the right to demand a replacement key. However, if you have replaced or upgraded your old device (and removed StyleTap Platform from it), then in most cases, as a courtesy to you, StyleTap Inc. is willing to provide a new Registration Key so that you can transfer your license to the new device.
Enter the following information to help us find your original purchase:
(If you don't have everything – enter what you do have)